Industrial float switches
Float switches are used for detecting filling levels in various industrial applications. These are maintenance-free and do not need any power supply. The float switch can be used in almost all kinds of fluids. There are five types of float switch
Stainless steel float switch

Plastics float switch

Brass float switch

Adjustable float switch

Mini float switch
There are 11 models of stainless steel float switch available. Customers can choose the best model of steel float switch according to their application needs. Steel float switches are widely used to record the filling levels of petrochemical and chemical sectors, power plants, potable water treatment, food and beverage industry, and more. These are also used in shipbuilding. Some of the main features of steel float switch are high-temperature resistance, can be used in the applications with high operating pressures, customization possible, according to customer requirement temperature switch or temperature sensor can be added.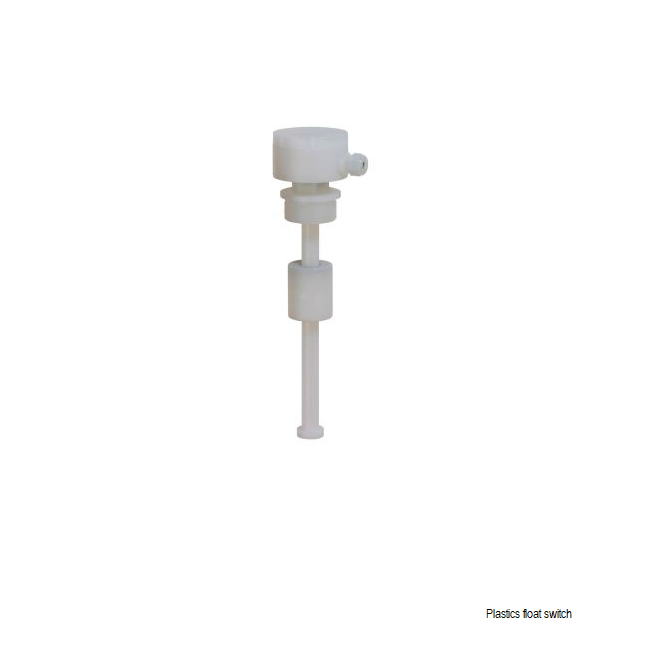 Other than steel float switches there are plastics float switch these are also used in almost all kinds of fluids. These are also used in the chemical sector, plant engineering, mechanical engineering, wet processing unit, electroplating, cooling systems, and more. The plastics float switch can be customized according to the customer needs connection, mounting, material, function, etc. If the customer needs they can add temperature switch or temperature sensor. Up to 4 switching points as N.C. contact, N.O. contact, or changeover contact.
The brass float switch is the third type of level switches which also can be used in almost all kinds of fluids. Hydraulic power packs, compressors, cooling systems are some of the applications of industries that use brass float switches. These are also customizable.
An adjustable float switch is used when the equipment manufacturer cannot specify the necessary switching points. With the help of an adjustable float switch, it is possible to customize switching points with millimeter accuracy or readjust or alter it according to the needs. These are easy to use and cost-effective. An adjustable float switch is used in many industrial sectors like water and wastewater, electroplating technology, process industry, and more.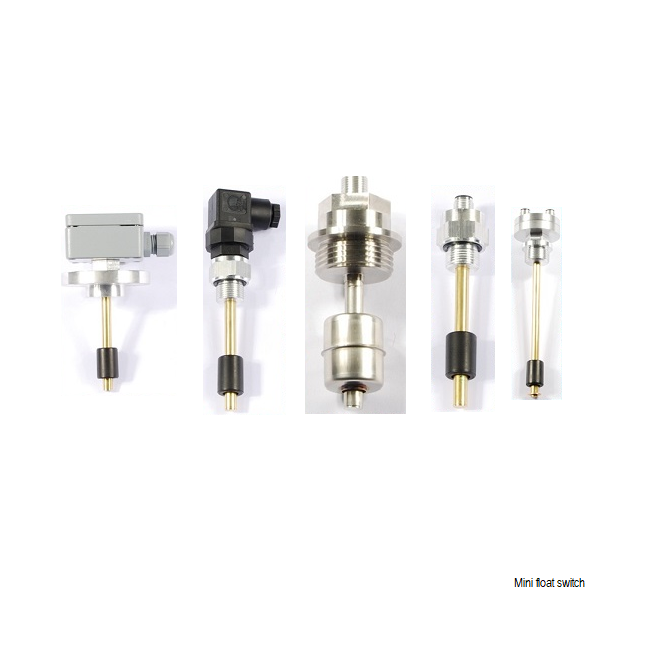 The mini float switch is another variant widely used in the process industry and industrial applications. These are compact float switches suitable for small tanks, system- and controlling of hydraulic power packs.
Float switch with MNS control is used to control the pump to fill and drain tanks or machinery. End-user can define min-max-level and a relay will be switched "on" or "off" at the defined switching points.
Detailed technical specifications available on the catalog attached. You can also call our sales team for more information.