Temperature switch for industrial applications
Temperature measurement devices are essential tools for recording and analyzing temperature data in various industries. This technology comprises four products: 1) temperature switch adjustable, 2) Electronic temperature switch, 3) Temperature sensor, and 4) Temperature switch bi-metal. These devices detect temperature through sensors or bi-metal switches and offer a wide range of features, including LED displays, programmability, maintenance-free operation, and switch, potentiometer, and analogue outputs. Temperature sensors such as PT100 and PT1000 are also available, and individualized product solutions can be developed to meet specific requirements.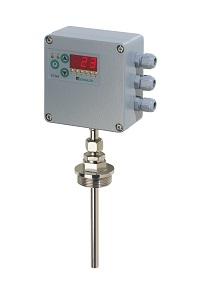 Temperature control is a critical aspect of many technical processes, and temperature controllers are vital in ensuring precise and accurate temperature measurement and control. These controllers find wide-ranging applications in various industries such as shipbuilding, off-shore, petrochemical and chemical sectors, plant engineering, mechanical engineering, hydraulic power packs, cooling systems, potable water treatment, food and beverage industry, power plants, and other power systems.
Our adjustable temperature switch features a sensor tube made of brass or stainless steel, allowing it to operate at high pressures without compromising accuracy. With customized solutions concerning connection, mounting, material, function, and programmable temperature outputs, our temperature switch offers versatile and reliable performance to meet the specific needs of your industry.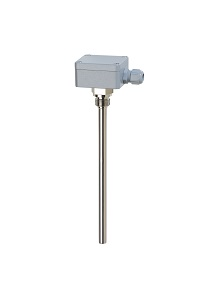 Electronic temperature switches is the another components for temperature monitoring in various technical applications. They are widely used in industries such as shipbuilding, off-shore, petrochemical, chemical, plant engineering, and mechanical engineering, among others. These devices come equipped with two temperature outputs and provide high accuracy in temperature recording. The sensor tube can be made of either brass or stainless steel, and the switches can be used in high operating pressures. Furthermore, electronic temperature switches offer individual solutions concerning connection, mounting, material, and function, making them versatile and suitable for a wide range of applications.
Temperature sensor used to measure and evaluate temperatures in technical systems.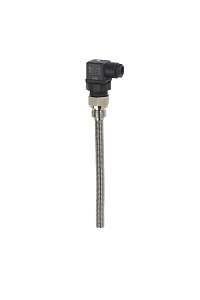 Bi-metal temperature switches are used in high operating pressures. Potential-free switching output N.C. or N.O. with ± 5 ° C or ± 3 ° C accuracy.
For more details download the catalog or call the sales number.