Aluminium profiles / Aluminium extrusion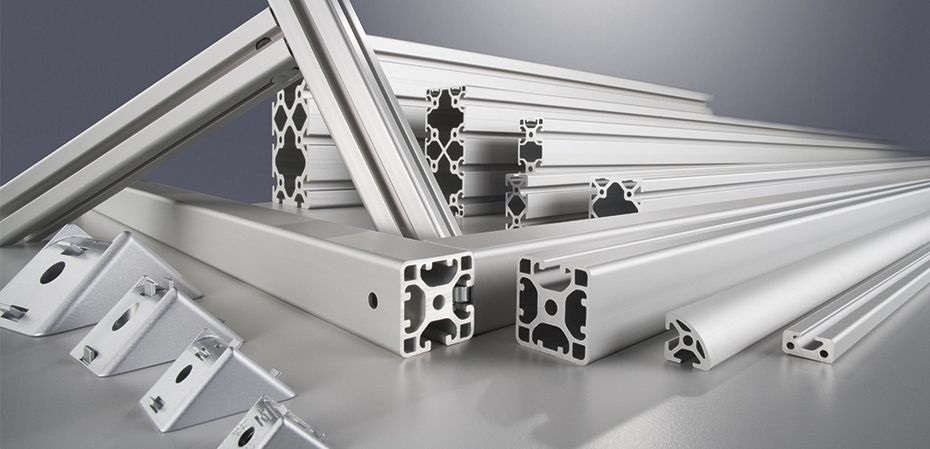 Wide range of industrial aluminum profile & accessories from Germany. These structural aluminum profiles are used to build everything from simple frames to fully automated production lines. Around the world, these modular aluminum profiles kits are used for building Machine Frames, Machinery Guarding, Linear Motion Systems, Conveyor Systems, Industrial Safety Fences, Clean rooms, Workstations, and Work Benches.
Design your ideas online with ITEM Engineeringtool (No additional software required)
Features:
Extremely strong Industrial aluminum profiles

Aluminum profiles are anodized

Produced in modular dimensions

Modular aluminum profiles for custom construction

Customizable and flexible for future changes

Can be integrated with other solutions

Wide range of Accessories to fulfill specific requirements like ESD safe
This Industrial aluminum profiles kits are optimized for different application areas from slimline profiles for dynamic linear motion or heavy-duty struts with exceptional load-carrying capacity. This Machine Building System is also used to create ergonomic working environment in production, assembly, and administration areas.
Material handling plays a vital role in industrial automation. We provide a custom material handling system for manufacturing industries. These Profile Tube System easy to assemble can be extended and reconfigure according to future changes.
Find out more information from the whitepapers, catalogs on the right side of the page. BIBUS INDIA is the sole authorized distributor of ITEM industrial aluminum profile suppliers in India.