Basic Ejectors for Suction pads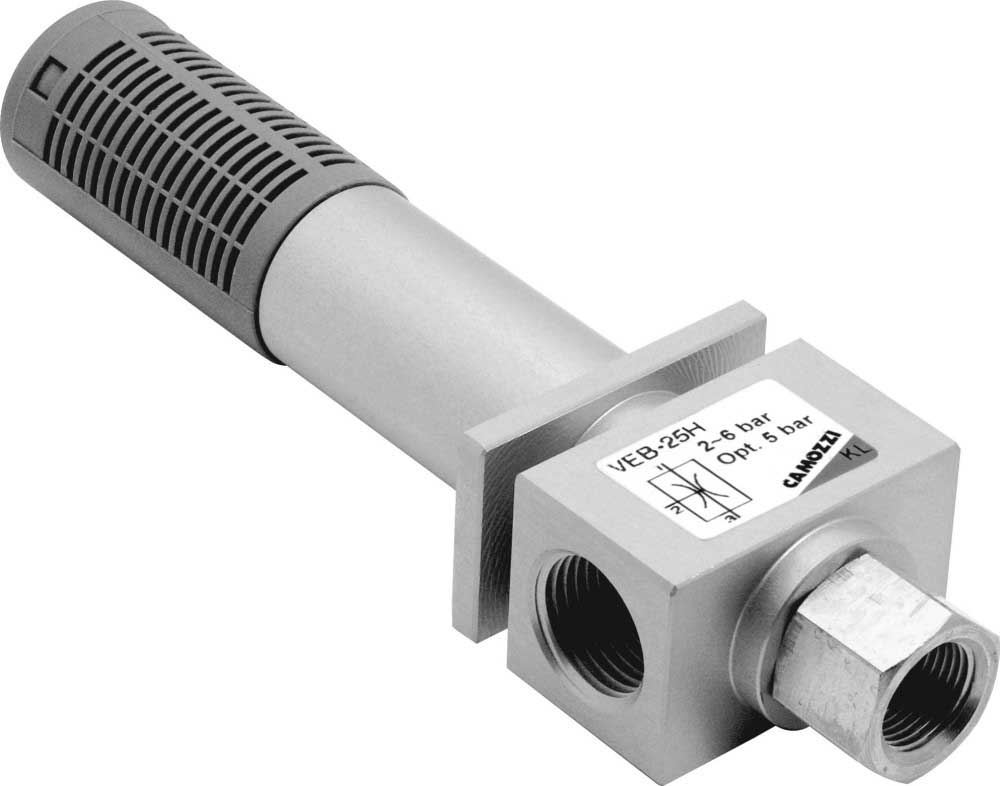 There are two types of basic ejectors VEB & VEBL series. These basic series do not contain any moving parts and it is based on the Venturi principle. The body is made of anodized aluminum, internal nozzle in brass & silencer in technopolymer.
VEB Series are mainly used in Wood industry, Packaging industry, Food industry and Industrial robotics. These are universal ejectors suitable for several industrial applications. VEB Series has two versions "L" for porosive workpieces and "H" for high vacuum value (85%)
VEBL series basic ejectors are made of the material technopolymer. These are available in different sizes, with an internal nozzle from 0,5 to 2,5 mm and with a suction rate from 8 to 207 l/min.