Proportional solenoid valve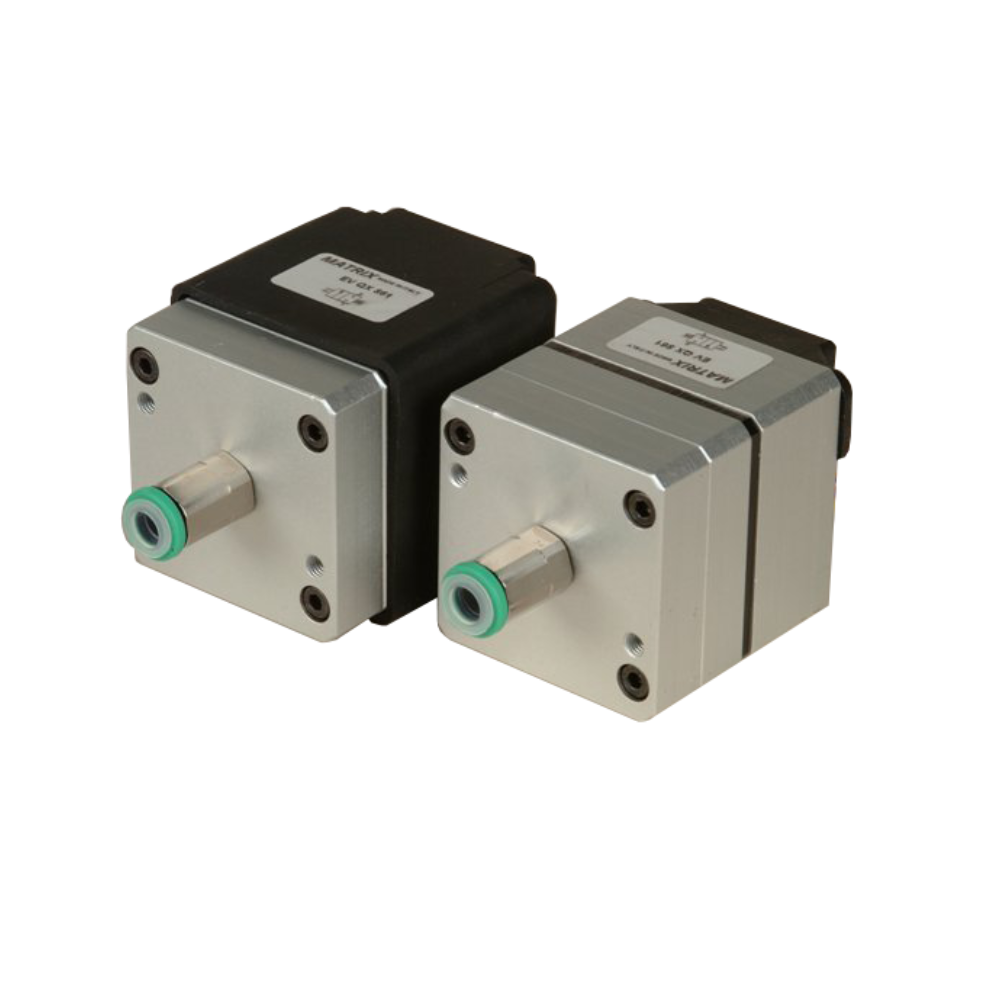 Proportional solenoid valve from Matrix 860 Series housed in a single body and nine internal modules separately controlled. Used for precise proportional flow control of air and non-corrosive gases. Response times both in opening and in closing are less than a millisecond and are independent of the flow value. The operation life is over 500 millions of cycles for every single shutter.
Solenoid valves of 860 PCM variable flow Series may be integrated with the electronic PCM 8130 driver board, which provides their pilot control. They are also preset for both tension signal (0 to 10 V) processing, and digital processing (see "Electronic Driver Boards").
These valves are ideally suited for medical ventilators, process and precision instrumentation, robotics and industrial automation, positioning systems
Matrix Valve, Series 860
2/2 Function NC
Single valve and manifold version
Flowrate : 0.3-752 Nl./min.

Pressure range : 0-6 bar

IP Rating : IP52 or IP65

Response time : 1 ms

Tension : Speed-Up!

Life time : >500 Million

Measurements : 52x52x55 mm

Weight : 450 g