Custom aluminum profile enclosure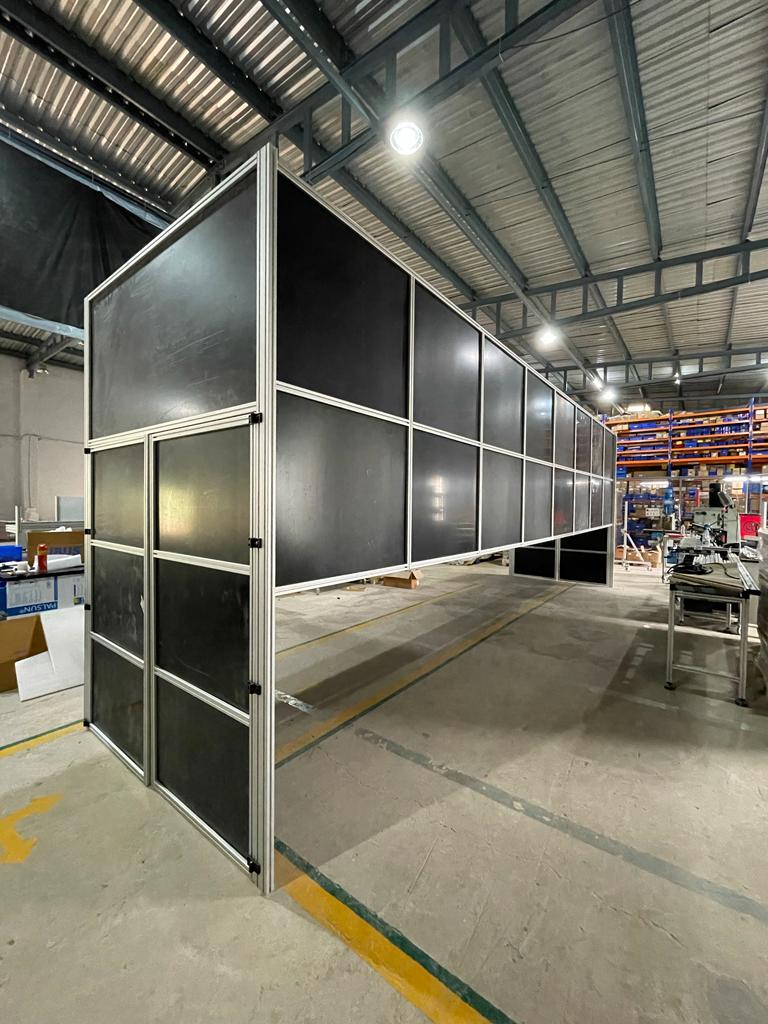 We are thrilled to share a recent project where we had the opportunity to create a cabin enclosure for a Zinc Citrate Spray System for Float Glass. The cabin enclosure, with a total length of 8 meters, was built using our top-of-the-line Construction aluminium profiles.
Profiles 8, our high-quality aluminium profiles, are specifically designed for building machinery and factory equipment, catering to a wide range of applications. With their versatility and durability, Profiles 8 offer unmatched flexibility in creating customized solutions.
For this esteemed customer, we leveraged our expertise in aluminium profiles to construct a cabin enclosure that perfectly met their requirements. The robust nature of our Construction profiles ensures a sturdy and reliable structure, capable of withstanding the demands of the Zinc Citrate Spray System.
From start to finish, our team worked diligently to design and assemble the cabin enclosure, ensuring seamless integration with the existing setup. The precision and adaptability of our aluminium profiles allowed us to create a tailored solution that perfectly suited the customer's needs.
We take great pride in providing high-quality aluminium profiles that enable efficient and effective solutions for diverse applications. Our commitment to delivering excellence in both product and service ensures customer satisfaction every step of the way.
If you have a project that requires reliable and versatile aluminium profiles, look no further than our Profiles 8. Experience the difference they can make in building machinery and factory equipment. Contact us today to discuss your specific requirements and let us help you bring your vision to life.
https://www.bibus.in/products-solutions/mech/industrial-aluminium-profiles/mb-building-kit-systems/