Suction cups/suction pads - Flat round type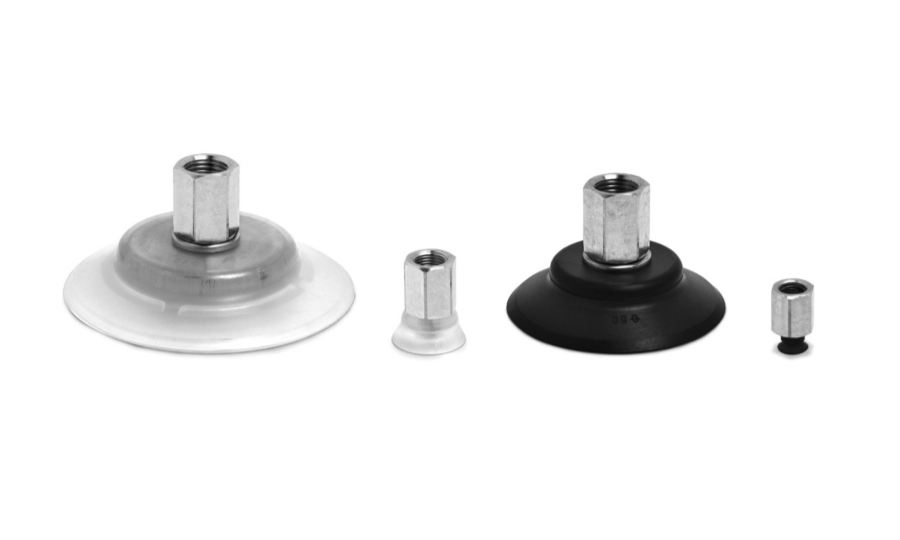 These suction cups made from Nitrile rubber or Silicone for industrial applications. This VTCF Series has a diameter of 3.5 to 95 mm. It consists of a nipple and rubber part. Both components can be ordered separately as spare parts also according to the customer requirements. VTCF Series has a compact design with reduced intrinsic volume which enables short cycle times or the use of smaller vacuum generators.
These suction cups are ideal for applications with fast movements. Generally, the nitrile rubber version is used for handling objects with smooth or slightly curved surfaces and silicone type for the handling of parts at high temperatures.
For more details download the catalog or call BIBUS INDIA Sales Team