Digital Measuring Instruments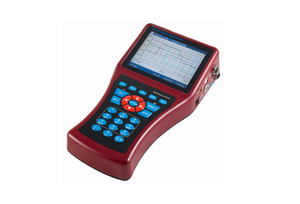 Industrial data loggers are sophisticated and powerful digital measuring instruments from Hydrotechnik. These are small portable but advanced hydraulic dataloggers which can accurately test and analysis data.
MultiSystem 5070 is a must-have for advanced hydraulic system analysis. This digital data-logging instrument offers the user upto 42 channels with 8 high speed (up to 0.1ms) inputs to record pressure, temperature, flow, RPM, position, force, voltage, current, oil condition, and more. The 2 digital I/O channels allow linking of multiple instruments or remote triggering of tests.
For more details contact BIBUS INDIA sales team.